Expedia Sales 2015
All the latest Expedia Sales for September 2015 are shown below. View historical Expedia sales data here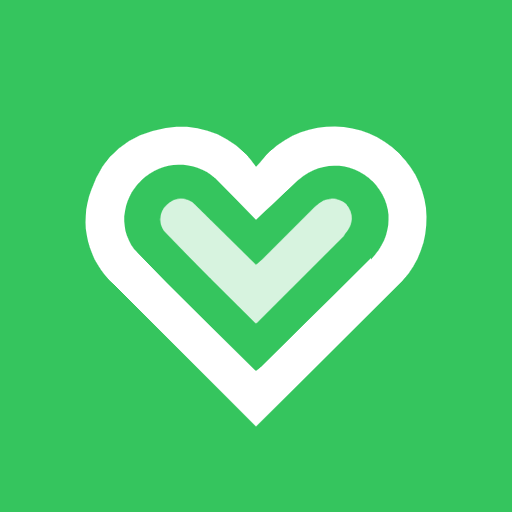 Save even more with Expedia Voucher Codes at NetVoucherCodes.co.uk
Voucher Codes are entered at checkout to reduce your basket value
1 Code Available
Similar Stores with Live Sales
Get Expedia sale alerts direct to your inbox
Top Sales in the Travel Category
Expedia Sales History & Future Sale Predictions
On average Expedia have 19 sales per year, lasting an average of 11.21 days. We predict the next Expedia sale will be on or around the 28th of August 2015 based on last year. Below is a complete chart of all their sales from the last 12 months.
| Sales by month | Sale Frequency | Total |
| --- | --- | --- |
| January | | 1 |
| Febuary | | 1 |
| March | | 1 |
| April | | 1 |
| May | | 2 |
| June | | 2 |
| July | | 2 |
| August | | 2 |
| September | | 4 |
| October | | 1 |
| November | | 1 |
| December | | 1 |
Italic indicates 2014 data based on the last 12 months
Stats correct as of 01/09/2015
Submit a review for Expedia
Previous Sales for Expedia
Fantastic savings on Top Weekend Breaks in the Flash Sale

About this Sale

Have a browse of what's going for less at Expedia and book yourself in for a trip whilst saving yourself some cash! There's plenty of places to head off to for less here, whether you fancy going to visit the capital city or whether you want a nice, relaxing break in the country you'll be sure to find a break suited for you here, and have the chance to save money.

Up to 40% off in the Expedia Autumn Sale

About this Sale

If you are planning on jetting off a little while then why not check out Expedia and save up to a fantastic 40% in the Autumn Sale? With flights and hotels to destinations like New York, Rome and Paris there's plenty of fab places which you can choose to pack your bags and depart to, and with up to 40% knocked off the original price, it'd be rude not to!

Amazing Savings on British Airways Flights

About this Sale

If you're looking for a cheap flight then take a look at what's on offer with British Airways, with flights starting from just £77, you'll be able to book yourself a bargain flight and visit somewhere lovely. There's also hotel packages on offer, so you can get a cheap flight and a hotel package, making a holiday for yourself for less.

Double Rooms from just £31 per night in the Christmas Markets Sale

About this Sale

If you're the kind of person who loves Christmas, and everything else it brings along with it then why not visit a famous Christmas Market, and pick up a real big bargain on the way there, with prices starting from only £33 a night there's much love, and much to save near the most magical time of the year in this festive sale.

Fantastic savings in the Autumn Sale

About this Sale

Are you looking for a quick escape from it all for a little while? Fantastic idea!, but an even better idea would be to save yourself some cash whilst doing so, by booking a short break or holiday from this great sale. Destinations include London, Dublin, Orlando, Rome and Paris, there's so many magnificent locations to choose from, the only problem you'll have is picking one.

Save up to 40% in the Expedia Autumn Sale

About this Sale

If you're wanting to jet off abroad this Autumn then this sale is the place to be when on the hunt for a bargain break. Simply search where you want to fly from and where you'd like to go on holiday to and then be amazed by the prices Expedia find! Whether you're wanting a break to somewhere warm or you just fancy a short break to the other end of your home country you'll be saving loads when booking here!

Save up to £200 on selected Early Summer Beach Holidays

About this Sale

Are you looking for a Summer Holiday which won't cost you the Earth? Sounds like you should see what Expedia have got on sale and save yourself some money, with up to £200 off a great range of Summer beach holidays suitable for all the family you can jet off to somewhere sunny and save some big money!

Up to 40% off plus Double Nectar Points in the Expedia Sale

About this Sale

If you are looking for a break to somewhere different then why not check out what Expedia have got on sale in their up to 40% off Summer Sale? With prices being this low and a wide range of destinations including Amsterdam, Marrakesh, Las Vegas and Paris you may want to book yourself in for more than one holiday As if this sale couldn't get any better, you'll be able to get yourself Double Nectar Points on your booking!

Save up to 30% discount in the Spring Sale

About this Sale

Planning on going abroad this year? Why not see how much you can save in their Spring Sale, with plenty of great destinations to choose from and prices affordable by all, you can now book yourself in to go abroad instead of just thinking about it, whether you want to visit Europe, or you fancy flying to the USA, the choice if yours.
Great savings in the Classic Cities 48 hour sale

Amazing Savings this Halloween

Great savings to New York and USA in the 72 hour Sale

Take up to 40% off Holidays to Spain

Save up to 50% off in the 24 Hour Sale

Fantastic savings in the Spring Sale

Up to 40% savings in the fantastic 72 Hour Sale

Fantastic savings in the 72 hour Sale in the Expedia Sale

About this Sale

Great discounts for hotels in Paris, Milan, Barcelona, Istanbul and many more!

Superb savings in the 72 Hour Flash Sale on Hotels in London, Paris, Madrid and more